Mission Statement
Refuge of Hope Peru exists to impart hope in the lives of children, teens, and families at risk by offering them a place of refuge where they can come to be developed spiritually, emotionally, and educationally.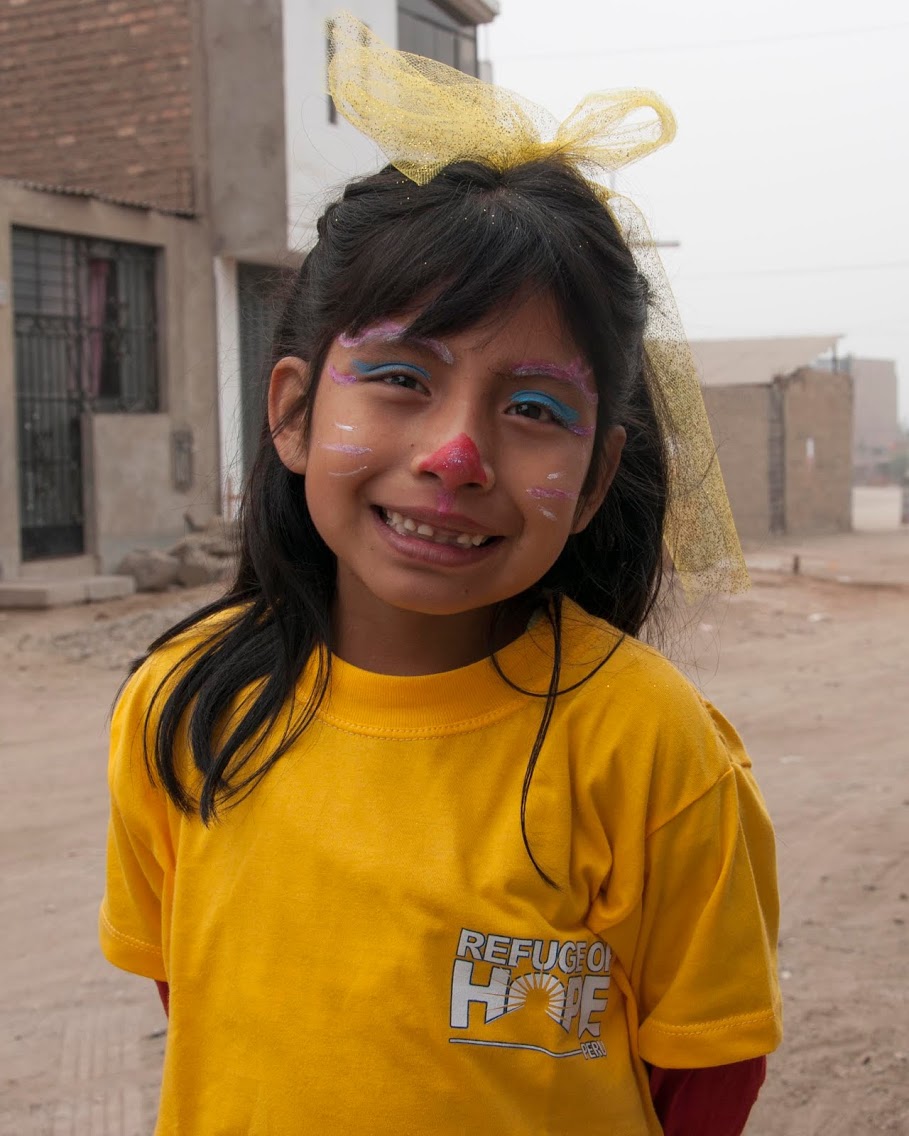 Refuge of Hope Peru uses spiritual, emotional, and educational development to holistically impact the lives of participating students and their families. Our vision is to influence the direction of each participant's life through the hope of the Gospel. In addition, we seek to bring emotional healing to our participants through counseling and to further their educational experience by supporting them in and out of the classroom. Through the refuge and hope found in Jesus Christ, lives and communities will be transformed as we work together to change the story of each child, teenager, and family at Refuge of Hope Peru.
At Refuge of Hope Peru, we strive to help children, teens, and their families become healthy and whole people. We believe that through Christ, life is transformed and relationships are restored. We seek transformation and restoration through:
Spiritual Development
We hope to prepare and equip disciples of Christ. Our desire is that our children, teens, and families would know and believe in Christ as their Savior. We pray He would be Lord over all aspects of their lives and that each family would participate in a church. Our desire is that each participant will be a light in their community by sharing about the hope and refuge there is in Christ.
We seek spiritual growth through Biblical devotional studies, mentor relationships, and service projects.
Staff and students spend time together learning from and studying the Word of God. Through the Bible, students are able to simultaneously grasp the simplicity and depth of the Gospel. They are learning how to apply the Word to their everyday lives. Students are confronted with truth and challenged to seek after God's kingdom first in all they do.
Discipleship is a daily focus. Refuge of Hope is often described by our students as a big family. Life is lived together through tears and laughter – the good and the bad. Because of this family-like atmosphere, the staff is able to walk alongside, guide, teach, and lovingly correct our students.
Mentorship is living life together, taking advantage of teachable moments, and pointing students to Christ.
Every few months throughout the year our students are involved in a community service project where they are reminded of the truth, "It is better to give than to receive." Students are challenged to serve others by giving of their time and talents. The hope imparted to them is passed on to their community.
Emotional Development
We hope to prepare and equip healthy families, unwavering homes, and good character. Our desire is that our students grow up to become contributing and healthy members of society, and together with their families become an example to their community.
Emotional stability, growth, and healing is key to a holistic, healthy, and steadfast life. Through personal or group counseling and workshops, our students and their families have the opportunity to overcome past troubles and face current challenges. Once a week, our psychologist works one-on-one or in small group settings with our children and teens. We also have monthly parent meetings that include mini-seminars or presentations on various parenting and family related topics.
Educational Development
We hope to prepare and equip accomplished, proficient, and educated children and teenagers. In general, education is not highly esteemed or sought after in the less developed areas of Peru. Our desire is that our participants would value their education and pursue professional dreams. Through their educational experience in and out of the classroom, we believe the students' talents, gifts, and abilities will also be further developed. Our desire is for our students to use their education and gifts to enhance and bless their community.
Our participants' educational development is stimulated by tutoring and help with homework twice a week. Every Saturday, we rotate between studying English, playing sports, and exploring the arts of music, dance, and cooking. We also take our kids on field trips to expand their horizons and give them opportunities to explore the world outside of Huaycán. In addition, volunteers or nearby organizations are invited to give small workshops on important subjects that will enhance the students' learning experience. Scholarships are available to high school students to attend a private institution. The full-tuition private school scholarship is a practical way in which we sponsor our high school students and encourage their education. Currently, we are looking for more ways to support our teens after high school.
What We Offer:
Devotional Study of the Bible
After School Study Program
Counseling Programs
Mentorship Relationships
Saturday Program (Mini Workshops of English, Sports, Exploration of Arts, etc.)
Scholarships to a Private High School
Field Trips
Lunch 3-4 Times a Week
Annual Camp
Monthly Parent Meetings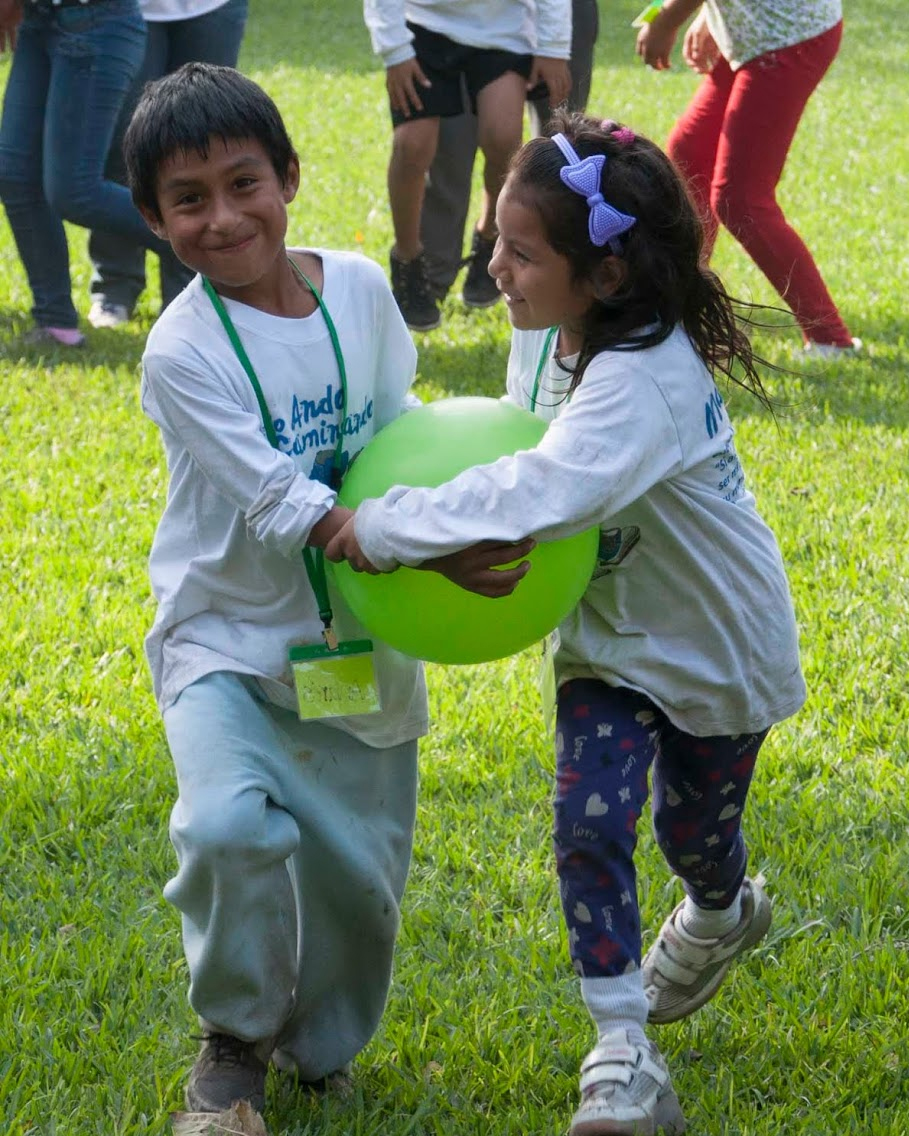 How It Works
At Refuge of Hope, we are dedicated to having a close, intimate, and family-like environment. Commitment between the program and our families is a priority. Our center is structured like a home so that all of the participants feel safe and comfortable.
In order to work diligently with each family and meet their core needs, we choose to work with a small group of participants. We value quality interactions between our staff, our students, and their families. Focusing on quality over quantity is essential to building trust and strong relationships. An intimate, family-like atmosphere gives us the opportunity to walk closely with these families through various life situations.
Choosing new students is a process. Only elementary children are accepted into the program so that we have an opportunity to grow with them from a young age. Applications are distributed to public schools or other contacts we have in Huaycán. We ask the schools and our contacts to choose children who demonstrate need or are at risk in some way. These needs and risks come in various forms – economic hardships, learning disabilities, difficult home situations, pain from the past, challenging life circumstances, etc. Once we receive applications, we visit the home and family of the applicant. We conduct short interviews and determine if the child or family truly demonstrates a need or risk that we are capable of helping. We then choose a handful of students based on the number of spots open that year. Praying over our choices, we believe that God is sovereign over our decision. To this day, we believe God has brought each one of our children and teens to us for specific reasons. We are thankful for each one's unique story, and we love seeing the Lord breathe hope into their lives!
The academic school year in Peru begins in March and runs through December. Our programmed days include lunch, devotional time, homework help and counseling. Once a month we hold a parent meeting. We review grades, attendance, behavior, and progress with the parents. Our psychologist or a guest speaker also gives a short presentation on family or parenting related themes. Throughout the year we host other activities. Birthdays are celebrated together, as well as Christmas. We go on field trips at least twice a year as a group and also serve the community together during our service projects. Whether we coordinate an event or join a local ministry, we encourage our children and teens to impart hope to those around them. The highlight of the year for many of the kids is the weekend camp held every July. It is a great time of rejuvenation where the students learn more about God. We walk through life together. We face the good, the bad, and the ugly hand in hand – keeping our eyes on Jesus, our Hope and our Refuge.